- Advertisement -
African Flower with 8 Petals is an beautiful and amazing granny square for most of us, there are 5, 6 petals in square, hexagon, and other designs. I have shared some African flower projects, especially the Crochet African Flower Turtle Free Crochet Patterns highly recommended, really fun!  The African flower soccer ball is crocheted out of pentagons and hexagons.
African Flower with 8 Petals Free Patterns
Each Hexagon or pentagon is crocheted separately, then they are stitched together into larger panels, which are then sewn together. Join using Join As You Go or slip stitch the motifs together for a beautiful and luxurious throw.
With a self-striping yarn, colors are ever-changing and it is fun to see each motif develop differently. The final solid round defines the flower and shapes the hexagon. You may need Half-hexagon pattern so you can make a rectangular afghan with straight sides. Pattern created by Laura Pavy ravelry.com
KEY
SC = single crochet
HDC = half double crochet
DC = double crochet
TR = triple crochet
SLST = slip stitch
CH = chain
ST = stitch
STS = stitches
You tube tutorials here:
African Flower with 8 Petals | Part 1-
African Flower with 8 Petals | Part 2-
- Advertisement -
African Flower with 8 Petals | Part 3-
as you may have noticed this beautiful quilt in marvelous tonbs combined with blue and brown make the beauty of this quilt. It's true that I like blue a lot but I hadn't thought of such a beautiful combination like this… we have to be honest… SEE ALSO: Last Dance on the Beach by Scheepjeswol
African Flower with 8 Petals Free Patterns is also a wonderful pattern in your design, of course all of us women like flowers isn't it? And particularly this pattern gave me a new vision of using flowers in my work, I hope so for you too.
Another thing that has enchanted me is that these flowers are so present that if you make a blanket, or a poncho or a shawl people will watch from a distance… Literally this is a beautiful block of crochet flowers that will no longer come out of several of my works.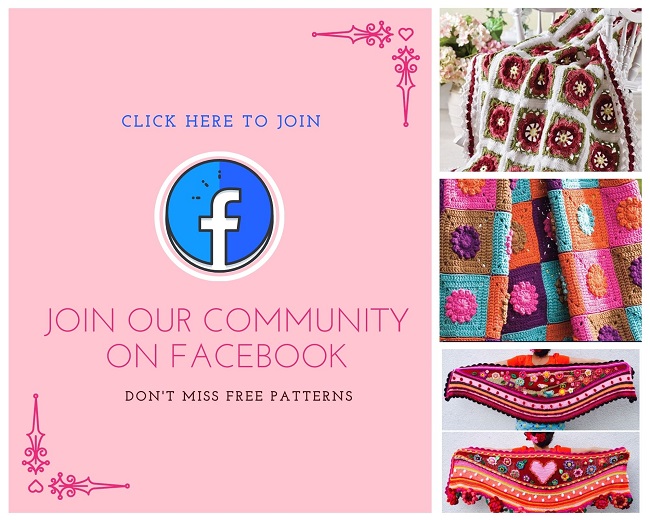 Download PDF 1 Eight-petal-African-flower Download PDF 2 eight-petal-african-flower-border  Download PDF 3  African-flowers-square And what do you think? leave your comment here below and let's together discover the taste of each one of us. Say what you would change or what you would add.
- Advertisement -