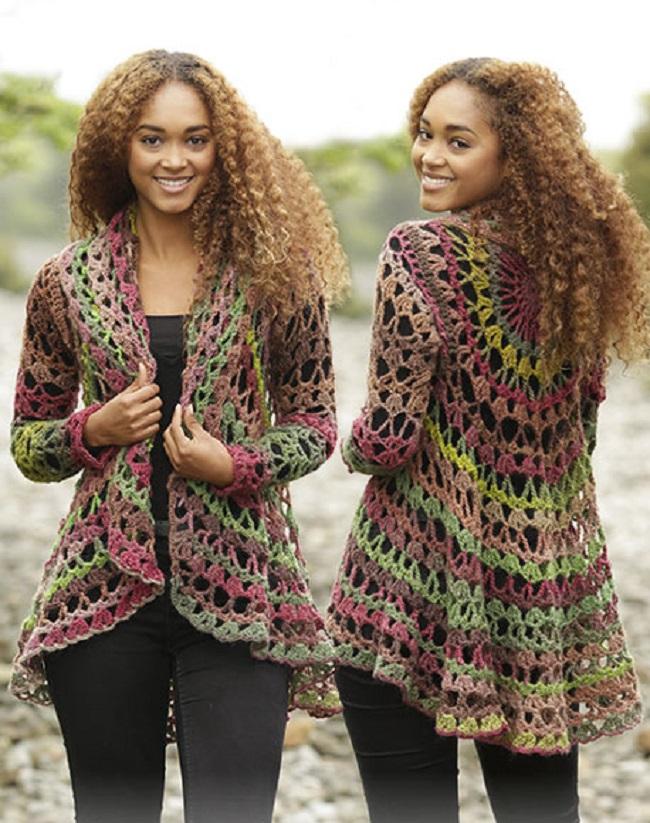 Circle Worked Crochet Jacket is a kind of work done with great delicacy no unconventional but very attractive format. One interesting thing about the circle crochet jacket, is that its design is very different from the traditional used in crochet jackets as we even have some bosses so far on our website.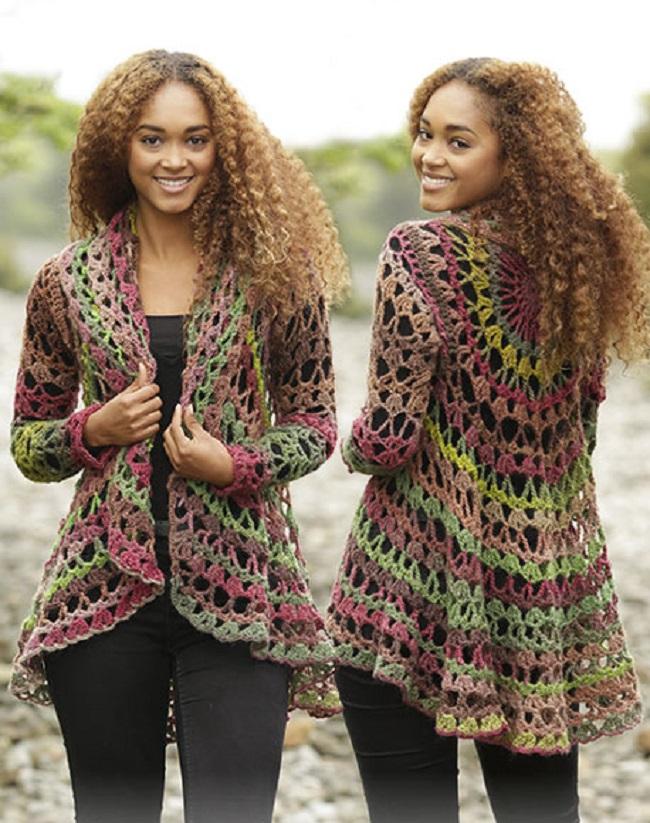 Crochet circle jacket free pattern  can be classified as a work for people from middle to experienced, we calculate this way due to the complexity of making the circus in a correct way to make the body look good when wearing it. You can make this jacket in the right size or in several other sizes if you work with selling crochet products.
Circle Worked Crochet Jacket
The crochet mandala cardigan free pattern in a circle, necessarily needs to follow some points to the letter when doing following the pdf here available for free. We warn you beforehand that we do not know who was the author of this wonderful standard, but if you know I know the author or author Please contact us through the contact form, or leave your comment here with the name of the person so that we can place the appropriate credits for circle vest crochet pattern.
This standard was sent to us in an anonymous email Probably by one of our readers, so if you know the author, please leave your comments here. From now on we'll put some information below so you can get your crochet jacket worked in a circle.
How to do it Crochet Jacket Free
Crochet 4 ch on hook SIZE 5.5 mm/US 9 with Big Delight and form a ring with 1 sl st in first ch. Then work according to A.1. READ CROCHET INFO! REMEMBER THE CROCHET GAUGE!
When A.1 has been worked, circle measures approx. 33 cm / 13" in diameter and there are 27 tr-groups on round.
12 free crochet patterns for circular vest jacket Size L/XL-XXL/XXXL: Work according to A.2, on first round in A.2 inc 9 ch-spaces evenly (inc the same way as on 6th round in A.1, inc 1 ch-space as follows: Work 1 sc around ch-space in the middle of tr-group, 9 ch, 1 sc around ch between tr-groups, 9 ch, 1 sc around ch-space in the middle of next tr-group) = 36-36 ch-spaces. Work A.2 1 time vertically.
Diagram
All measurements in charts are in cm.
| | |
| --- | --- |
| | = ch 4, 1 sl st in first ch (see point on circle), round beg and ends here |
| | = ch |
| | = sl st |
| | = work sl sts until the middle of first ch-space, 1 ch |
| | = sc around ch-space |
| | = dc around ch-space |
| | = dc in st |
| | = tr in st |
| | = dtr in st |
| | = 6 ch |
| | = 12 ch |
| | = 9 ch |
| | = 2 tr + 2 ch + 2 tr around ch-space in dc-group |
| | = ch 4, 1 tr + 2 ch + 2 tr around ch-space in dc-group |
| | = round shows last round on previous diagram, round has already been worked |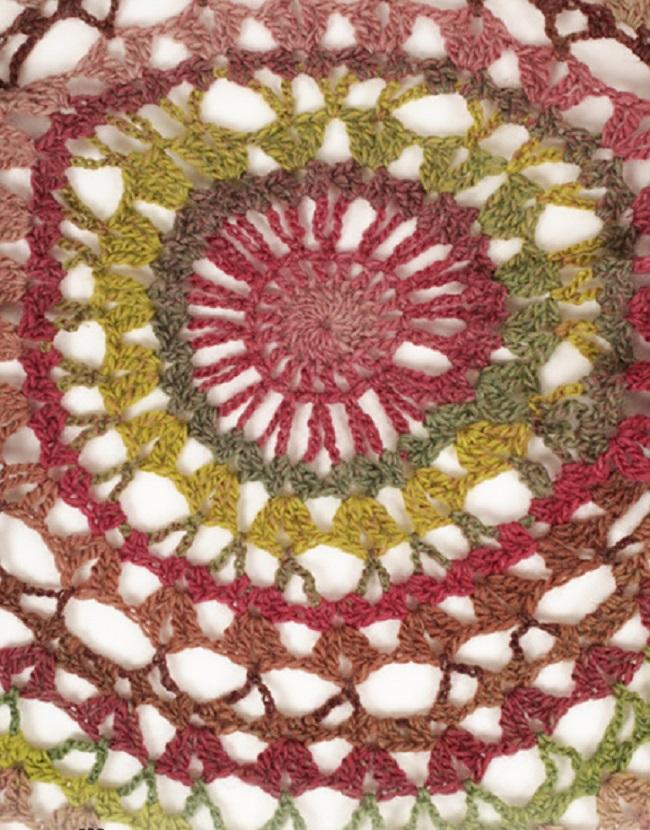 We take this opportunity to ask you to leave your comments on this article below. We also ask that you share on your social networks like Facebook, Twitter and even WhatsApp the link to this article. Not just share the pdf, but the whole article by just copying the link and pasting it when sharing free crochet ladies circle vest pattern.[opd id="9″]